LET'S WORK TOHETHER
Your powerhouse for digital solution
WE COMBINE OUR LOVE OF MARKETING AND TECHNOLOGY TO CREATE AN ADAPTABLE BUSINESS SOLUTION. CONTACT US TODAY TO SEE HOW WE CAN HELP YOUR BUSINESS THRIVE.
OUR SERVICES
What we do?
01
SEO SERVICES
SEO, or search engine optimization, is a vital part of the digital success of your company. SEO will increase your company's online visibility by optimizing your presence on search engines like Google and Bing. With the right expertise, you can rest assured that your company will be on the top of the search results for your company's products, services, or industry. Our SEO strategies and solutions will help organically direct the necessary traffic to your business.
02
SOCIAL MEDIA MARKETING SERVICES
Social Media is one of the most powerful tools in building your brand. Through social media platforms like Facebook, Instagram, Twitter, and LinkedIn, you can build strong relationships through targeted audience engagement. At CWD, we offer social media strategies to ensure your followers match your company's demographics, interests, and behaviors. Our social media team follows the newest and up-to-date social media trends to ensure we stay ahead of the curve, keeping your strategy at the forefront.
03
SOCIAL MEDIA ADVERTISING
Much like PPC, social media advertising is a similar digital advertising model used to increase audience engagement and reach on all social media platforms. These social networks utilize user information to improve target markets further. With social media advertising, you can have your message reach your target demographic. Social media advertising, provided with the right strategy, will increase your followers and social network traffic and subsequently increase your sales.
01
WEB DESIGN AND DEVELOPMENT
Your website is often your company's first impression to clients. With a clean, well-designed website, you can rest assured your potential clients will have the means to navigate your website and reach out to you with any questions. As your company grows, CWD will continue to support your web development. You can trust us to keep your website up-to-date with content, structure, and design.
02
PAY-PER-CLICK ADVERTISING
Pay-Per-Click, or PPC, is an online advertising model that advertisers pay when a user clicks on one of their online ads. Businesses get charged only when a user clicks their ad. Here at CWD, we provide insight and strategy in optimizing PPC advertising campaigns by utilizing keywords to improve performance. The result is higher website traffic and subsequently increased sales.
03
OTHER SERVICES
Auction Audit: We will audit your current company and offer recommendations for improvement.
Campaign Management: Once we optimize the campaign, our specialized team will execute the campaign and update progress reports.
A/B Testing: Also known as split testing, we test for the best audience to get the most out of each campaign budget. Alternatively, it also allows businesses to see who their customers are.
Other Services: Photography, videography, animation, and graphic design.
SMOOTH INTERFACE INTERACTION
Process
01
02
03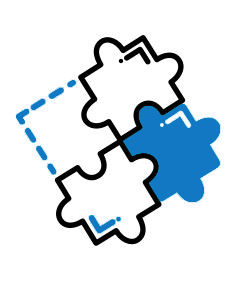 04